Tutorial structure / - Struktur

In general
The tutorial is structured in such a way that you, as a beginner, are best worked through from start to finish.
Advanced users are welcome to jump into a chapter that may be a problem for their current work.
In the individual chapters themselves it is pointed out which of the topics should be remembered earlier in the tutorial. So everyone can decide where and how he wants to use the tutorial.
---
Requirements

This chapter refers to the technique that should ideally be used to mix audio files and which technically sound audio qualities to strive for.

- Studio monitors
- Testfiles (help) for purchasing studio monitors
- Installation of the monitoring system
- Basic acoustic treatment of the listening room
- Human listening habits
- weaknesses of hearing
- about the exact listening
- Listening example with 15 listening tasks and questions.
- ...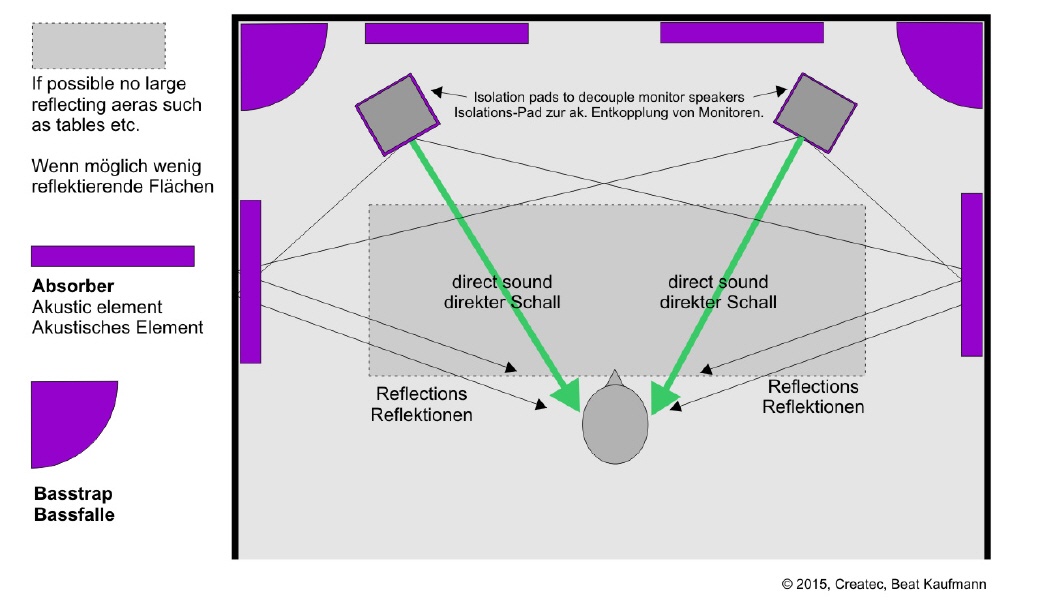 Monitors
What to pay attention to when buying studio monitors? What when setting up? How should the room be? How can you optimize the listening room?
There are speaker test files available that allow speakers to compare how well they can handle the various studio tasks.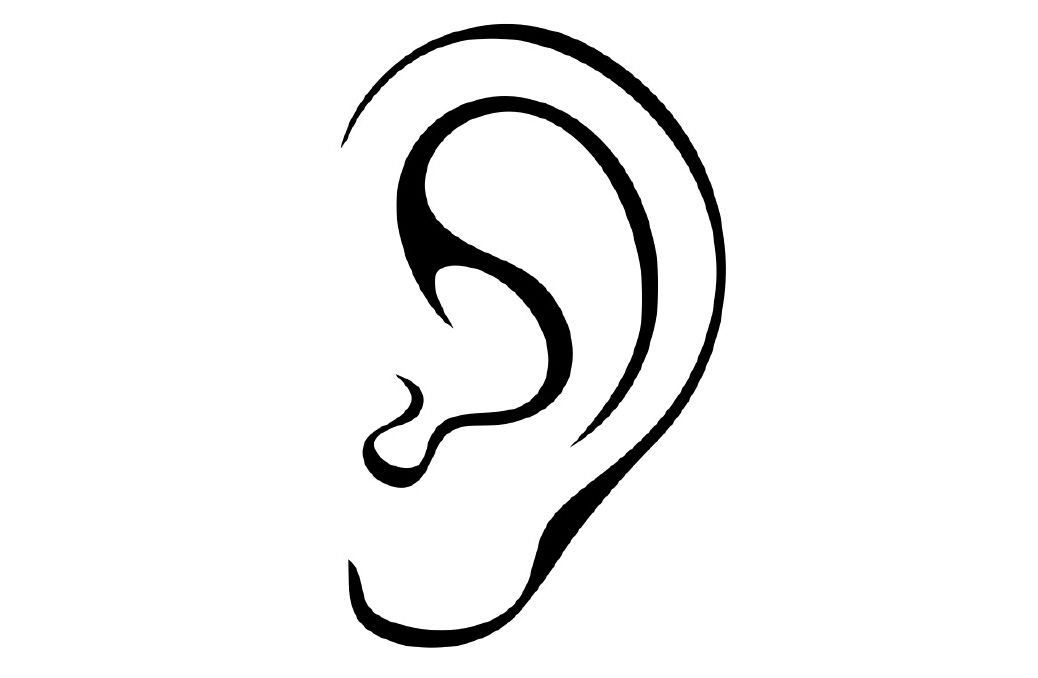 Listening
There is a brief introduction to human listening habits and the "traps" that can be encountered while listening to music.
This chapter concludes with a piece of music. You will receive 15 listening tasks (and questions), which you will then have to solve and answer. You will only be able to solve the tasks if you listen carefully. Otherwise, learn here what you should hear when mixing audio tracks.
---
Effects
This is one of the main themes in the tutorial. All effects that have to be used in connection with mixing orchestral samples are explained here.
The tutorial already points out the tasks of the effects in the later mix. Practical exercises are available for the individual effects, which usually have to be solved later in the mixes as well.
There are several audio files available, a few of them are even public:
See http://www.beat-kaufmann.com/files/index.php
One of the most important chapters here is definitely the production of different depths of space with reverb effects.
For all tasks you see my stepwise solutions. These solutions are valuable in themselves because they show in detail how the task was solved by "the professional". Mostly there are additional and valuable hints.
These effects are currently being discussed in detail:
Equalizer, Dynamic-EQ, Panner, Reverb, Kompressessor, DeEsser, Limiter, Exciter, Tube-Simulation, Metering, Stereotools

This...
- in theory
- in typical use in the orchestral mix
- which mistakes are often made with it
- with exercises

As an example for the section "Compressor" are the topics:
Basics / Single-Multiband / Maximizer / De-Esser / Parallel-Compression / The compressor in the sum channel
During the exercises, you will learn to use the compressor as it will be needed later in the mix.
The presentations of my solutions to the tasks show on the one hand a possible variant, as well as again new background knowledge.
This will enable you to produce any orchestra mix.

There are various effects of Cubase used, but also third-party effects. If there are good freeware effects for solving a problem as well, I used them or I mentioned a link to them.
The tutorial is basically detached from any products to use. Therefore, you will be able to "copy" the settings into your own DAW and do the tasks with your effects - without any problem.
Nevertheless, there is sometimes just one product (effect) that is particularly good for a certain solution.
---
Stage

This chapter shows what to look for when positioning each instrument on the virtual stage.
A transparent mix begins with instruments sitting in the "right place".

Maybe not always like in the real concert hall ...
The tutorial tells more about.
---
Mixing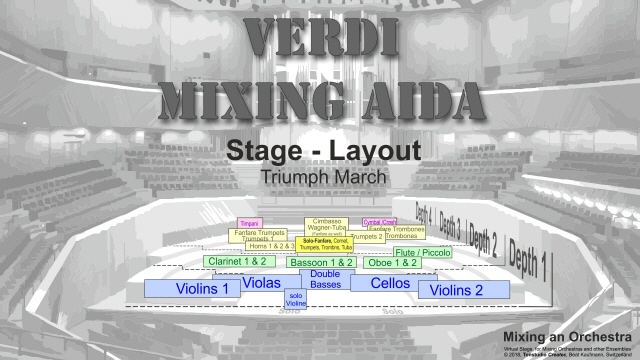 Here are 5 main chapters "Mixing" with many subchapters. I tried to break it up into categories, although in the end, everything plays into each other:

Mixing generally
Important / mixing and effects / about mixing in general / the mixing process "as a whole" / preparation of the "mixer" / stage plan

Mixing of individual instruments
Theory / Practical exercise

Mixing solo instruments
Theory / Practical exercise

Mixing group tracks (... or a whole orchestra piece)
Setting up the AIDA I mixer / setting up AIDA II Reverb-Depths / AIDA III individual audio tracks / AIDA IV group tracks

Mixing into the sum track
AIDA: Groups are mixed together into the sum track

Here are a few excerpts:
---
Mastering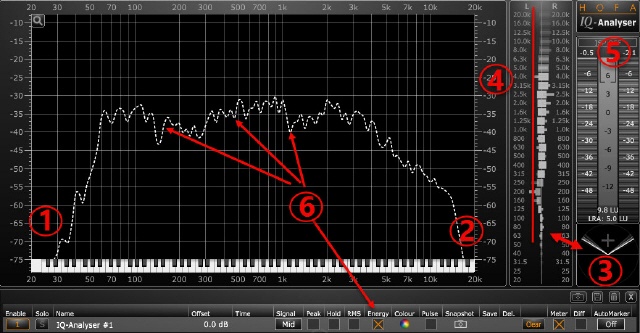 The tutorial concludes with a major chapter on mastering. Here too:
In most tutorials on the internet or in Vidoes on Youtube, mastering means "making a song as loud as possible".
That's not what our orchestra music is all about ...

The following sub-topics are covered:
Basics / comparing sounds with references / Sound-Design / Dynamics under control? / Physical Mastering / Common Mastering Errors / Exercises
Here you can apply your acquired skills in the chapters "Listening" or "Measuring audio signals". With "accurate listening" and with audio measurements, you can get the last percent of quality with the mastering process.
As mentioned, one of the topics is the comparison of own mixes with references. If you want real results as much as possible, you should not let go of the step of comparison with similar music of yours. However, if the result is as bad as the lower one, then you have probably used some effects too much in the mix. You have to start the mix again ...
---
The tutorial shows what you need to hear about mastering, what to look for and which tool to use for which task.
Generell
Das Tutorial ist so aufgebaut, dass man als Anfänger sich am besten vom Anfang bis zum Schluss der Reihe nach durcharbeitet. Fortgeschrittene können gerne direkt in ein Kapitel einsteigen, das bei der aktuellen Arbeit vielleicht gerade ein Problem bereitet.
In den einzelnen Kapiteln selber wird darauf hingewiesen, welche der Themen man weiter vorne im Tutorial sich nochmals vergegenwärtigen sollte. So kann jeder selber entscheiden, wo und wie er das Tutorial nutzen will.
---
Voraussetzungen

Hier wird auf die Technik verwiesen, welche man zum Mischen von Audiofiles idealerweise im Einsatz haben sollte und welche technisch sinnvolle Audio-Qualitäten es anzustreben gilt.

- Studiomonitore
- Testfiles für den Studiomonitor-Kauf
- Aufstellung der Abhöranlage
- Akustische Behandlung des Abhörraumes
- Hörgewohnheiten des Menschen
- Schwächen des Gehörs
- über das genaue Hinhören
- Hörbeispiel mit 15 Aufträgen/Fragen dazu.
- ...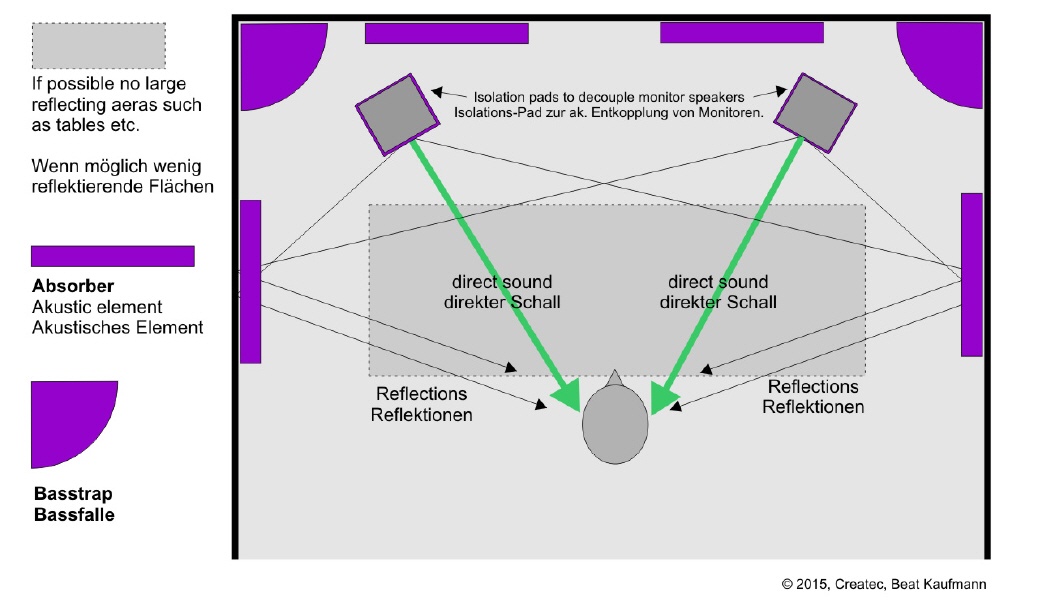 Monitore
Was gibt es beim Kauf von Studiomonitoren zu beachten? Was beim Aufstellen? Wie sollte der Raum beschaffen sein? Wie kann man den Abhörraum optimieren? Es stehen Testfiles für Lautsprecher zur Verfügung, mit denen man Lautsprecher vergleichen kann, wie gut sie die verschiedenen Arbeiten im Studio lösen können.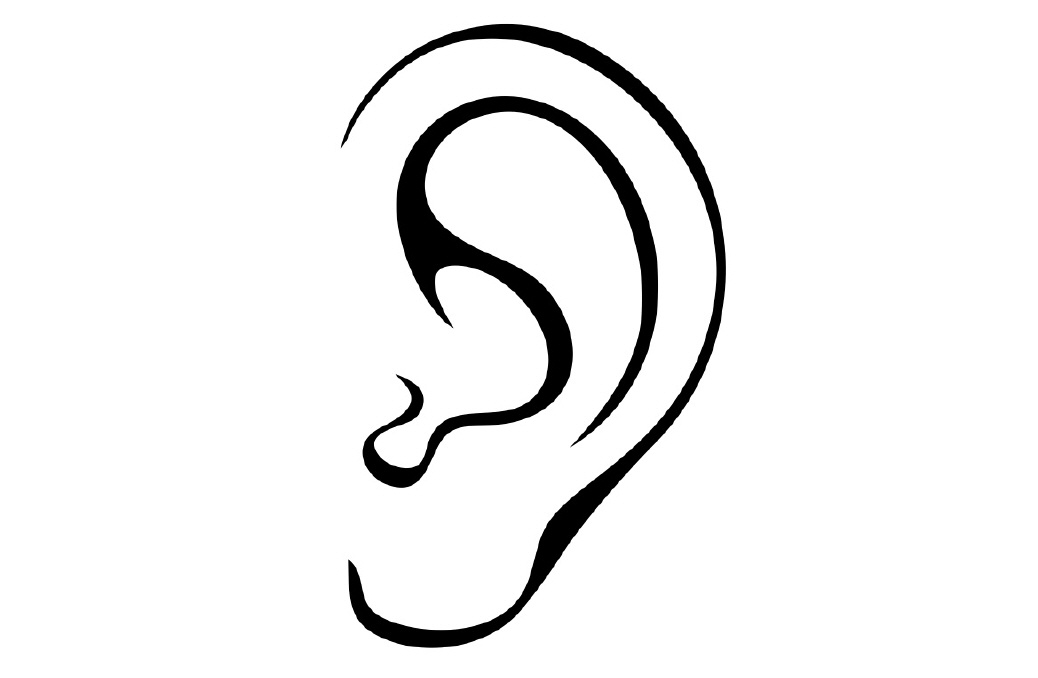 Genaues Hinhören
Es gibt einen kurzen Exkurs über die Hörgewohnheiten des Menschen und die Fallen, in die man geraten kann beim Hören von Musik.
Dieses Kapitel schliesst mit einem Musikstück. Sie erhalten dazu 15 Höraufträge (Fragen), die Sie im Anschluss beantworten müssen.
Lösen kann man die Fragen nur, wenn man genau hinhört. Ansonsten erfahren Sie hier, worauf man alles achten könnte beim Mischen von Audiospuren.
---
Effekte
Dies ist eines der Haupttehmen im Tutorial. Alle Effekte, welche im Zusammenhang mit dem Mixen von Orchestersamples gebraucht werden müssen, werden hier erklärt.
Dabei wird bereits auf die Aufgaben im späteren Mix hingewiesen. Zu den einzelnen Effekten stehen praktische Übungen zu Verfügung, die später im Mix meist auch wieder gelöst werden müssen.
Dazu stehen verschiedene Audiofiles zur Verfügung, ein paar davon sind sogar öffentlich:
Siehe http://www.beat-kaufmann.com/files/index.php
Eines der Kernthemen hier ist bestimmt die Herstellung von verschiedenen Raumtiefen mit Reverbeffekten.
Zu allen Aufgaben sehen Sie meine schrittweisen Lösungen. Diese Lösungen sind in sich wertvoll, weil sie detailliert aufzeigen, wie die Aufgabe vom Profi gelöst wurde. Meistens sind zusätzliche und wertvolle Hinweise dabei.

Diese Effekte werden zurzeit eingehend behandelt (siehe unten) :
Equalizer, Dynamic-EQ, Panner, Reverb, Kompressessor, DeEsser, Limiter, Exciter, Tube-Simulation, Metering, Stereotools

Dies...
- in der Theorie
- im typischen Einsatz bei der Orchestermischung
- welche Fehler werden oft gemacht damit
- mit Übungen

Als Beispiel für den Abschnitt "Kompressor" sind die Themen:
Basics / Single-Multiband / Maximizer / De-Esser / Parallel-Kompression / Der Kompressor im Summenkanal
Bei den Übungen lernen Sie den Kompressor einzusetzen, wie es später im Mix nötig sein wird.
Die Präsentationen meiner Lösungen zu den Aufgaben zeigen einerseits eine mögliche Variante, wie auch nochmals neues Hintergrundwissen.
Damit werden Sie in der Lage sein, jeden Orchester-Mix hinzukriegen.

Es werden verschiedenste Effekte von Cubase benutzt, aber auch Dritthersteller-Effekte. Sind gute Freeware-Effekte für eine Problemlösung vorhanden, werden diese benutzt oder es gibt einen Verweis darauf.
Das Tutorial ist grundsätzlich losgelöst von jeglichen Produkten zu verwenden. Deshalb werden Sie die Einstellungen auch in Ihrer DAW und mit Ihren Effekten ohne Probleme "nachbauen" können.
Trotzdem gibt es besonders bei Effekten halt manchmal nur genau das eine Produkt, das etwas besonders gut kann.
---
Virtuelle Bühne (Stage)

Dieses Kapitel zeigt auf, worauf man achten sollte beim Positionieren der einzelnen Instrumente auf der virtuellen Bühne.
Ein transparenter Mix fängt nämlich damit an, dass Instrumente am "richtigen Ort" sitzen.

Vielleicht nicht immer wie im Konzertsaal...
Das Tutorial sagt Ihnen mehr dazu.
---
Mixing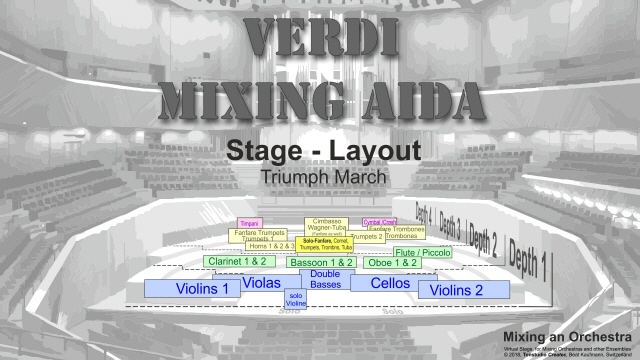 Es folgen 5 Hauptkapitel "Mixing" mit vielen Unterkapiteln. Ich versuchte eine Aufteilung in Kategorien, obwohl zum Schluss alles in einander hinein spielt:

Mischen generell
Wichtiges / Mischen und Effekte / über das Mischen im Allgemeinen / Der Mischprozess im Ganzen / Vorbereitung des "Mischpultes" / Bühnenplan

Mischen von einzelnen Instrumenten
Theorie / Praktische Übungen

Mischen von Solo-Instrumenten
Theorie / Praktische Übungen

Mischen von Gruppenspuren (...oder eines ganzen Orchesterstückes)
AIDA I Mischpult einrichten / AIDA II Halltiefen einrichten / AIDA III einzelne Audiospuren / AIDA IV Gruppenspuren

Mischen in die Summenspur
AIDA zusammenführen aller Gruppen in der Summe

Hier ein paar Auszüge:
---
Mastering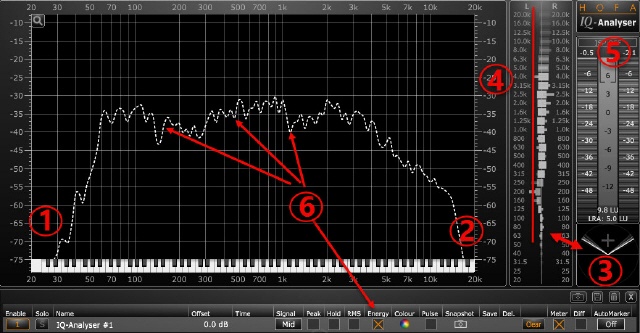 Das Tutorial schliesst mit einem grösser Kapitel übers Mastering. Auch hier:
In den meisten Tutorials im Internet oder in Youtube-Videos bedeutet Mastering, einen Song möglichst laut zu machen.
Darum geht es bei unserer Orchester Musik nicht...

Behandelt werden folgende Unterthemen:
Basics / das Vergleichen von Sounds mit Referenzen / Klanggestaltung / Dynamik im Griff? / Physikalisches Mastering / Übliche Mastering-Fehler / Übungen
Hier können Sie Ihre erworbenen Fähigkeiten in den Kapiteln "Hören" oder "Messen von Audiosignalen" anwenden. Mit "genauem Hinhören" und mit Audiomessungen erhalten Sie beim Mastering-Prozess den letzten Prozentanteil an Qualität.
Wie erwähnt, ist eines der Themen der Vergleich mit Referenzen. Wenn Sie möglichst echte Resultate wollen, dürfen Sie diesen Schritt des Vergleiches - mit ähnlicher Musik der Ihren - nicht aus lassen. Wenn das Resultat allerdings so stark daneben ist, wie hier beim unteren Beispiel, dann haben Sie im Mix vermutlich Effekte zu stark genutzt. Da müssten Sie im Mix nochmals ansetzen...
---
Das Tutorial zeigt, worauf Sie hören müssen beim Mastern, worauf Sie achten müssen und welches Tool für welche Aufgabe verwendet wird.
Please Select for even more Info...